Residential Design Projects


For Select Projects or to download a pdf of these projects, please scroll down.

| | |
| --- | --- |
| | |
| Autocad blackline and Photoshop color illustration | |
New paragraph

"The Conservatory" is a design proposal for a family of biologists who have offices in a neo-classical building on a vast wooded estate with fields of wildflowers. The Conservatory is a combination greenhouse/potting room on the first floor with a wine cellar and tasting room below.
Design and Drawings by Paul Lessard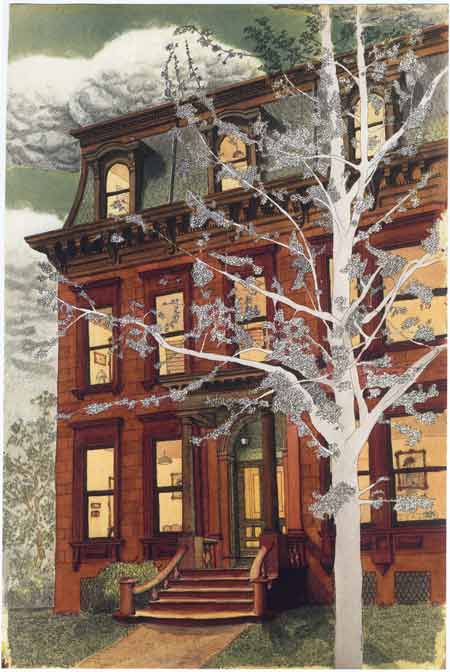 Pratt Mansion
Illustration promoting gut rehab of Pratt Mansion in Brooklyn, NY to 4 luxury condominiums. Illustration by Paul Lessard for Pratt Center for Community Development
New paragraph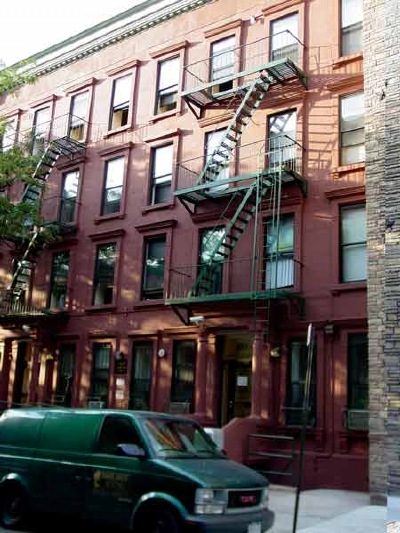 Create House
Housing for the Homeless
Abandoned building converted to housing and counseling center for homeless substance abusers.
Client: Pratt Center for Community and Environmental Development,
Brooklyn NY
Cindy Harding, Architect; Paul Lessard, Project Manager



Elevation drawing (below) details exterior renovations necessary.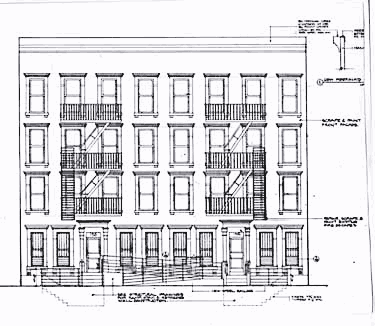 New paragraph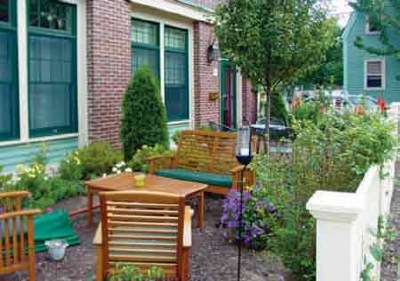 Cousins Street Factory Conversion
Salem, Massachusetts
Project Scope: Conversion of 1879 brick burlap bagging mill to luxury condominiums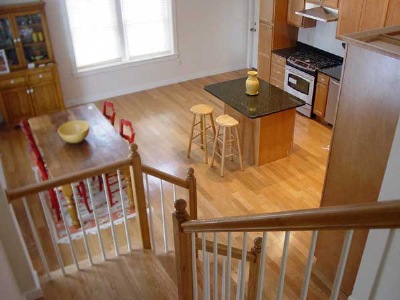 A former Burlap Bag Factory, a remnant of Salem's sailing ship past, was renovated to five luxury condominiums with 10' high ceilings, gourmet kitchens, stone counter tops, oak floors, spa tubs, air conditioning, fireplaces and energy efficient picture windows.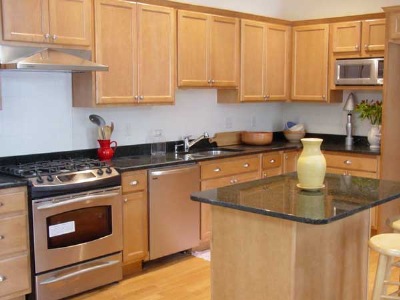 New paragraph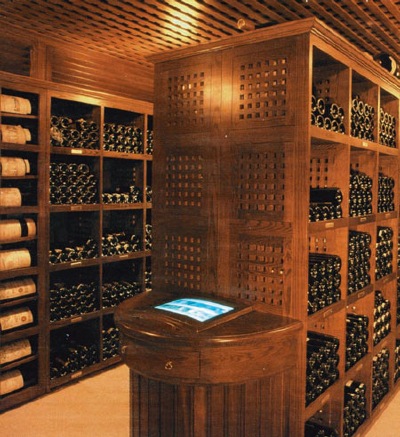 Wine Cellar

This design, done in collaboration with Mark Lessard, houses one of the finest private wine collections in the world. Plans organized wines by region and allowed for easy access and safe storage. The project also included plans for the collection's constantly updated computerized library.
Features:
Custom designed nautical-themed wine cellar
Specially finished wood for protection of rare wine collection

New paragraph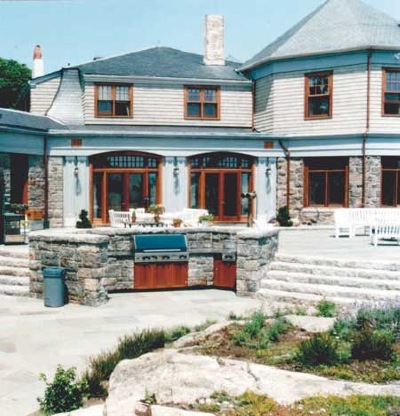 Renovation and addition to existing house, including outdoor kitchen
Designing for Carpenter & MacNeill Architects and Builders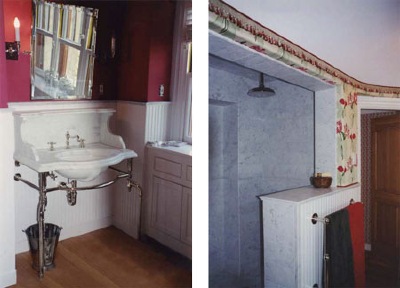 This handmade marble vanity with polished nickel is a copy of an antique.

The shower is made entirely of Carerra Italian marble. The transition from stone interior to wood bathroom walls required carefull detailing


New paragraph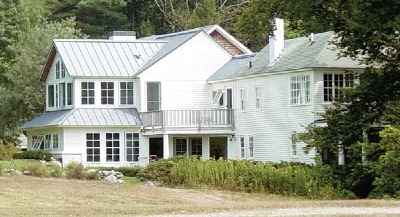 Early American Farmhouse Addition
Project Scope: Master Bedroom Suite, Family Room and Kitchen
Working in conjunction with David Burner, Architect

New paragraph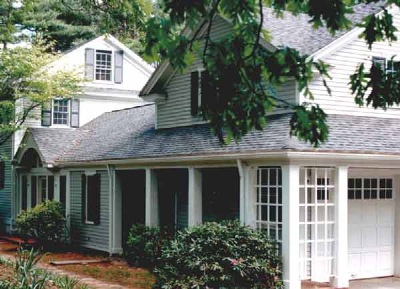 Family Room
Family Room Renovation, Foyer, Kitchen and Breakfast Nook
Addition to an existing residence. Expanded the family room; added a foyer, new entrance, new kitchen and breakfast nook.
Designing for LDA Architects

New paragraph

Saratoga Springs
Major house renovation. The addition of a 2nd story allows the kitchen to move from the basement to the 1st floor. The bedrooms move from the 1st floor to the 2nd. The new facade emulates the dormer, porch and shingles style typical of that historical town.

New paragraph


Design Development and Drawings by Paul Lessard for Dell Mitchell Architects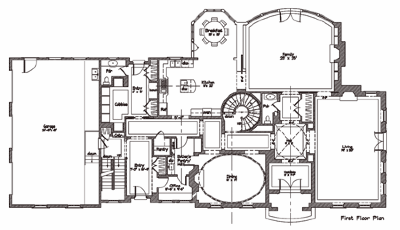 New paragraph


Design Development, Drawings and Project Management
by Paul Lessard for Dell Mitchell Architects

New paragraph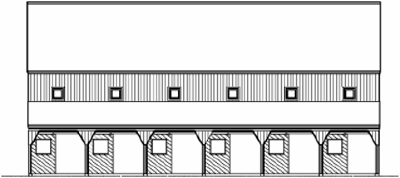 Horse Barn
Drawn for Benjamin Nutter, Architect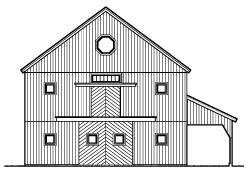 The pastoral suburbs north of Boston are favored towns for horse lovers. The Myopia Polo Club and numerous breeding and training farms are here. Following tradition the exposed timber structure and repetative stalls and windows of this new barn provide the elegence of pure function and carefull scaling.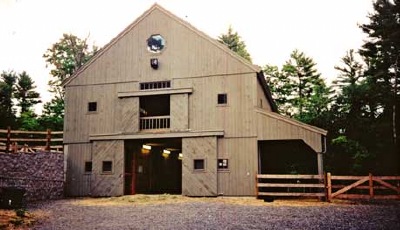 New paragraph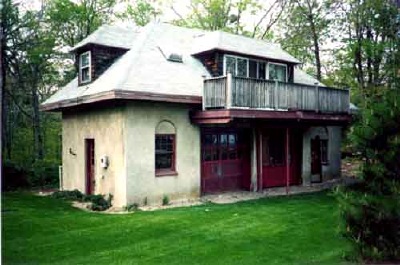 The McDonald Carriage House
Showing it's age, the owners wanted to turn this garage and caretakers apartment into an elegant guest cottage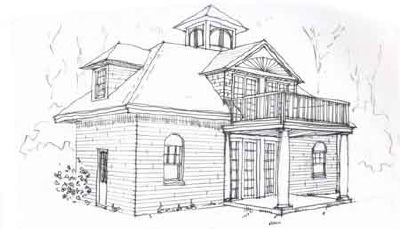 Sketches were made showing various options within the parameters of the program.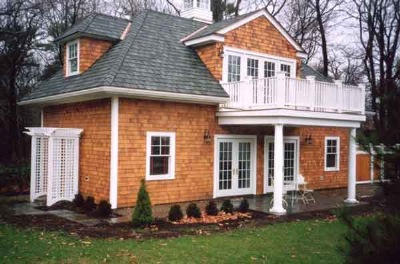 The old Carriage House now takes on a third life as the guest house on a coastal estate.
For Jim Glessener, Interior Designer


Paul R. Lessard, Architect • 18 Leavitt Street • Salem, Massachusetts 01970
☎ [978] 210.1960 [cell]
paul@paularchitect.com